October 29, 2021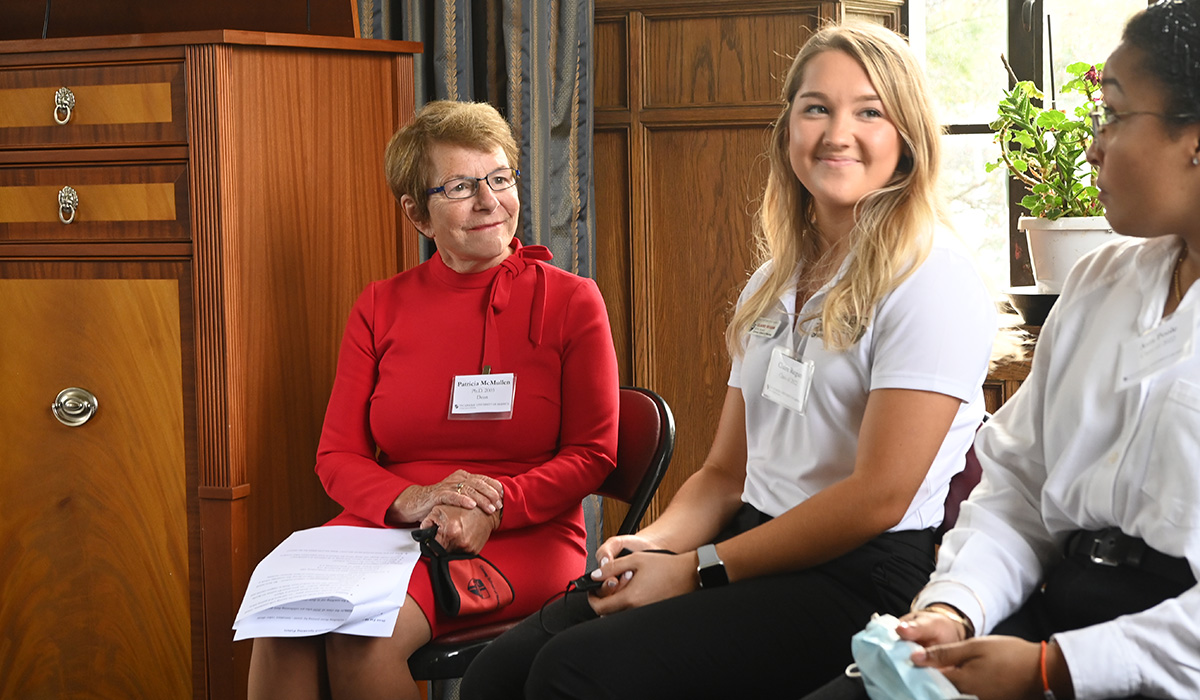 Dear Members of the University Community,
In August Dean Patricia McMullen of the Conway School of Nursing asked me if she could step down as dean as soon as we were able to find an interim dean. Pat has served as dean of the nursing school since 2010, longer than any of her eleven fellow deans. I am happy to say that she was willing to stay on as Dean Emerita to assist the interim dean through the end of the academic year, when she will begin a well deserved sabbatical.
On November 1 Susan LaRocco will begin serving the University as interim dean of nursing. Susan comes to us from Mount Saint Mary College in Newburgh, NY, where she served as dean and professor of the school of nursing. The University has begun a search for a permanent dean. Our goal is to have someone in place by July 1, 2022.
Over the past 11 years Dean McMullen has worked tirelessly to improve the quality of our nursing school. Under her leadership our first-time NCLEX-RN (nationwide examination for the licensing of nurses) pass rate has risen from 67% to 98.5%. (In 2019 it was 100%.) Our online master's program is ranked #5 in the nation, and we've seen enrollment growth in our bachelor of science in nursing program. She has also been named a fellow of the American Association of Nurse Practitioners and a fellow of the American Academy of Nursing.
In Pat's time as dean, and thanks in important part to her efforts, we have raised more than $90 million in donor funds. These have been transformational for the school. Our greatest benefactors have been Bill and Joanne Conway, who have given a total of $80 million since 2013. They have created the William and Joanne Conway Nursing Scholars Program, which has supported the education of many of our best nursing students. Their generosity has also made possible a new 102,000 square foot home for the school, which is scheduled to open in 2024.
Ascension, the leading Catholic health system in the U.S., has pledged $3 million to expand the school's online offerings by developing an Acute Care Adult-Gerontological Nurse Practitioner Program. By establishing programs like this that meet the critical needs of the nursing profession, Pat has positioned the school for growth and success in the coming decade. We will always be grateful to her for that.
I would like to thank Pat for her dedicated service to this University since 2003, when she joined us as a professor and associate dean. We've benefited from Pat's expertise as both a lawyer and a nurse. She has contributed to our University community as a scholar, a practitioner, and a powerful advocate for her students. After her sabbatical she plans to return as a member of the faculty of the Conway School of Nursing.
Sincerely,
John Garvey
Related News