May 19, 2021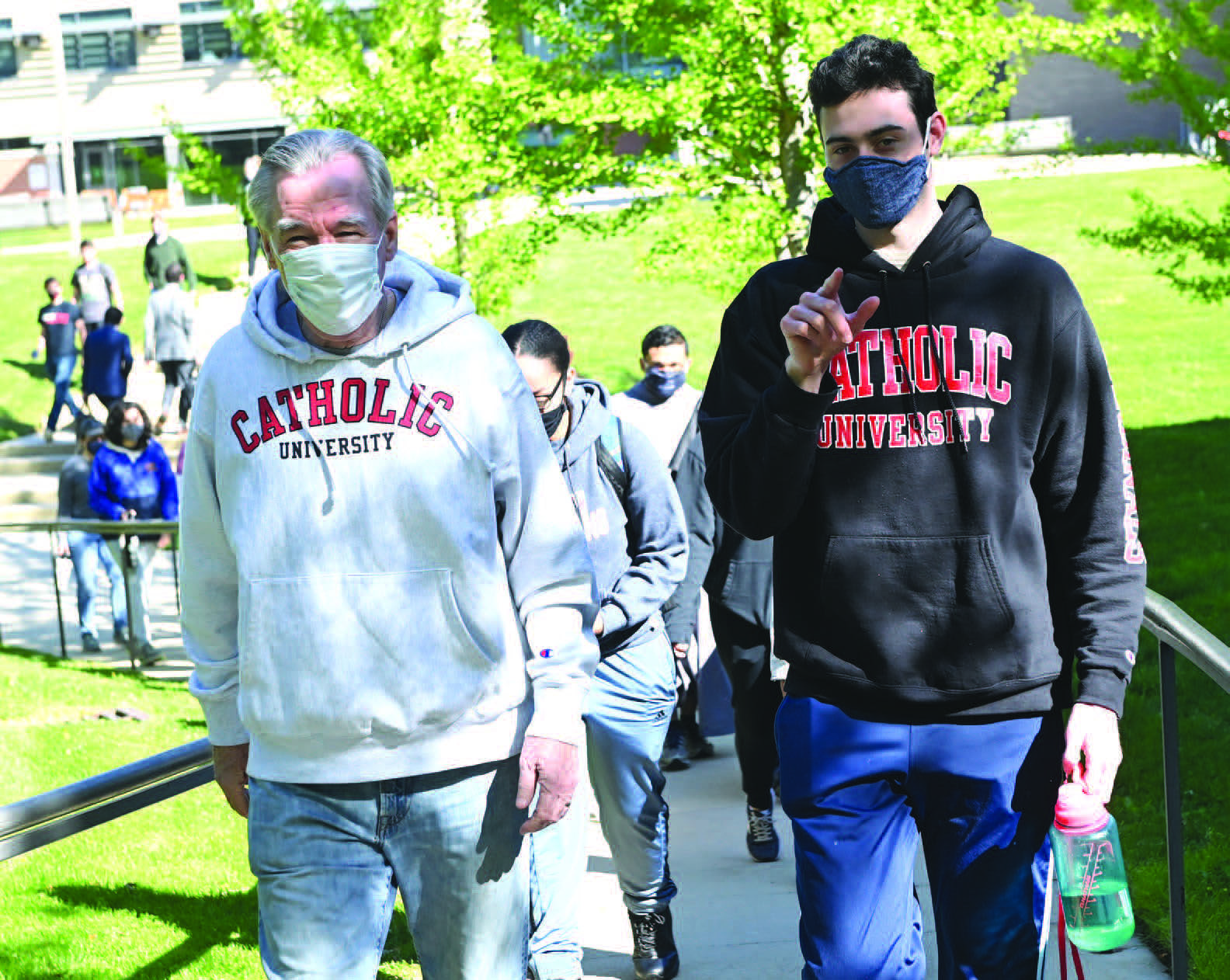 When Christopher Columbus and the crews of the Nina, the Pinta, and the Santa Maria set sail from Spain in 1492, they knew they weren't going to fall off the earth's edge. But would they find monsters? That was another question.
In 15th-century Spain it was a well-accepted fact that the earth was round, and that if you headed west from Spain, you would eventually reach Asia. There was a lot right about that assumption, but there were still some unknowns (and more than a few tales of monsters). It took a brave explorer to leave the safety of his home to find out for himself what lay beyond the Canary Islands.
In early 2020, the world faced a great unknown with COVID-19. For the first time in recent history we confronted a global pandemic from a highly contagious disease we had not seen before and knew little about. No one could foresee how it would play out, and unlike Ferdinand and Isabella, we didn't have the option of dispatching an explorer while we watched and waited. We all had to sail together.
One thing we did know was that COVID was contagious, and that if we wanted to stop the spread we needed to keep our distance. COVID required us to rethink every human interaction. We switched from handshakes to elbow bumps. Then we stood back and waved. We changed other behaviors as well. In early March of 2020 I came back from London with a bit of a headache and a sore throat. My symptoms were so mild that in other circumstances I would have gone to work without thinking about it. But we were in a pandemic. I went to the doctor immediately to get tested.
When I was diagnosed with COVID, the outflow of support and concern reflected the magnitude of the moment more than my actual illness. By the time I received my test results I was feeling fine, though I couldn't smell (still can't). I was reminded that, as President of the University, I was someone people looked to for answers, for direction, and to set an example. I felt a little like Christopher Columbus setting sail into the great unknown of the Atlantic Ocean, hoping the stories of monsters wouldn't turn out to be true.
It only took a few weeks for the entire world to go virtual. We shut down our study abroad program, closed our residence halls and dining services, moved our classes online, and sent faculty, students, and a lot of our staff home.
The neighborhood was quiet. Jeanne and I would take Gus for a walk and not encounter a single person on campus. There were no sports. No in-person Masses. All events were cancelled. There was very little human interaction. I had Zoom calls from morning to night, and though I was occupied all day with all the things involved in running a university, I felt isolated. And if I felt it, I know others did too.
We have come a long way since then. There were moments when we all felt like we'd never shake another hand again, but the vaccine has given us hope that we will be able to sign off Zoom soon enough. The University never shut completely. We welcomed first-year students in person last fall and had a far more robust on-campus presence this spring than any other university in the District of Columbia. We were cautious and sensible, tested a lot, went to class (six feet apart, with masks), and played ball.
Much of the credit goes to our faculty, staff, and students who followed the rules and collaborated on the creation of processes and programs that worked for us at this time. Our success this year, and our ability to plan for an in-person fall, were possible only because our students complied with everything we asked of them (apart from a few blips). Our faculty and staff performed beyond every expectation this year, even when pay and benefit cuts became necessary in order to preserve jobs.
A University is a complex organization, and COVID quadrupled that complexity. Plans changed on an hourly basis. What we were asked to do by the District, the federal government, parents, students, all had to be balanced against what we could deliver or afford. And doing all that amidst so many unknowns required a lot of patience, teamwork, and grace. To everyone who journeyed with Catholic University during this pandemic, thank you.
Related News